Rent without risk or worries
We will earn you on average 13 205 CZK more per year than if you rent your apartment yourself
Inquire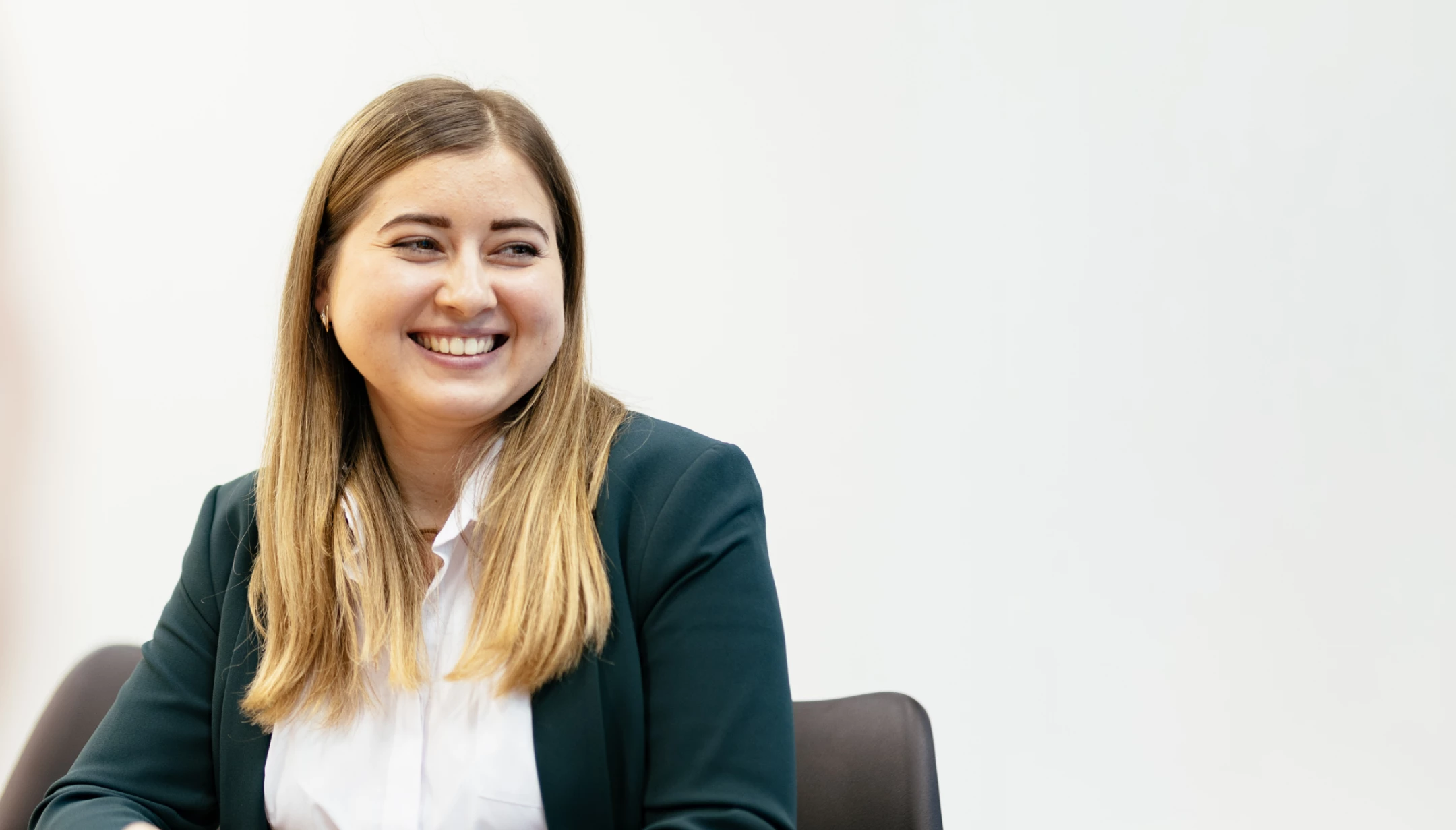 The most experienced property manager in the country
We guarantee the condition of the apartment, repairs, and cleaning
Always up-to-date rental prices according to the market situation
Full rental payments always on time even without a tenant
We manage the property, you value it
We will save you 70+ hours of paperwork
We check potential tenants in four registers of debtors
Advertising, administration, and legal services included
With us, your property will make you money.
Under all circumstances – without you moving a finger.
If you do not want to risk troublesome tenants, nonpayers, and property damage, with Bohemian Estates your apartment will be in the best hands.
Since 2006, we have been helping apartment owners and large investors to rent over 1,200 apartments worth over 7 billion CZK. Always "made-to-measure", with the most advantageous conditions, and with comprehensive services.
We take care of everything, you make money. Each month, without any downtime. And with the money in your account always on the exact day.
Calculator
Calculate how much more you can earn on rental payments with us
Why so low?
Thanks to the experience and data from BES, we advertise properties at a higher price than the owners.
Professional presentations and photos help us rent at a higher price.
Most landlords do not screen tenants.
Statistically, every third tenant has a problem with paying the rent.
If the owner rents out on his own due to vacancy, non-payers and temporary apartments, he loses an average of two months a year.
Not to mention the approx. 70 hours a year that they spend renting. Why so much?
Pricing
Rent

15 000

CZK

Fee %

10 %

For owners

13 350

CZK

Complex property management

Rent

15 000

CZK

Fee %

15 %

For owners

12 750

CZK

Complex property management
We always guarantee 100% rent
We guarantee the handover of the apartment in its original condition

Are you interested in leasing multiple properties?

We will create a tailor-made offer for you.
Pricing details
5 reasons to rent with Bohemian Estates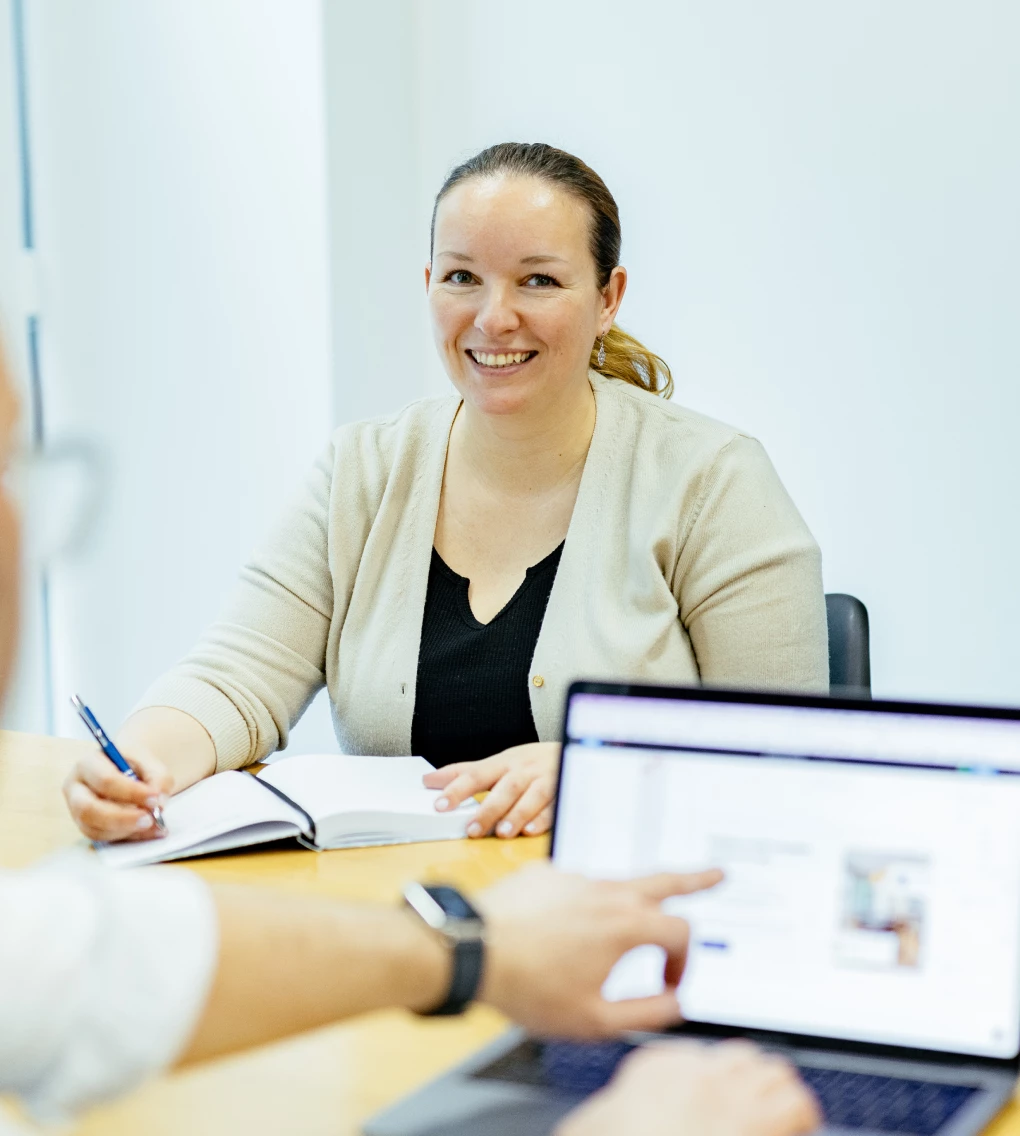 Rental payments always on time – even if the apartment is vacant
We are your tenant, so you get the rental payments from us
We collect rental payments efficiently and always on time (reminders via SMS and e-mail)
Nonpayers do not receive the keys: We check all potential tenants in the registers of debtors and in the criminal records
We minimize rental downtimes by monitoring the validity of contracts – and we immediately offer rent extensions (92% of tenants remain)
We regularly update the rental prices according to the market situation (rental prices are increasing steadily)
Guarantee of the condition of the apartment and comprehensive maintenance
We return your apartment in the condition in which we took it from you
We insure the tenant against the risk of damaging the apartment
We handle any insurance claims for you
We take care of maintenance, repairs, cleaning, and gardening
You always have an overview of the condition of your apartment in your pocket – literally
The Client Zone (also available as a mobile app of the BES system) provides you with information on occupancy, yield, repairs, development of property value, etc.
Part of the Client Zone is also accessible to tenants, who enter requests for repairs, etc., which are then handled by our technicians
Twice a year we send you a complete report on the condition of the property including photos
We provide presentations, advertising, and viewings
We inspect and estimate the rental price of your property on the basis of hard data and according to the market situation (it works for you)
We create a presentation of the property, including an online 3D tour and drone footage (we know the power of the first impression)
We advertise real estate on all the main real estate servers, our own website, and in databases of our partners (international companies, students at international schools, embassies, etc.)
We take care of viewings, take over and hand over the apartment to the tenant, including the necessary protocols
Leave the "paperwork" up to us – from A to Z
We transfer and charge energy bills and services to the tenant
We take care of all the administration
Nothing is ever lost: We conclude rental agreements with tenants electronically
All your requests are handled by a single administrator assigned to you
In case of an extraordinary event (water or gas leak, etc.) we operate a 24/7 emergency line
Testimonial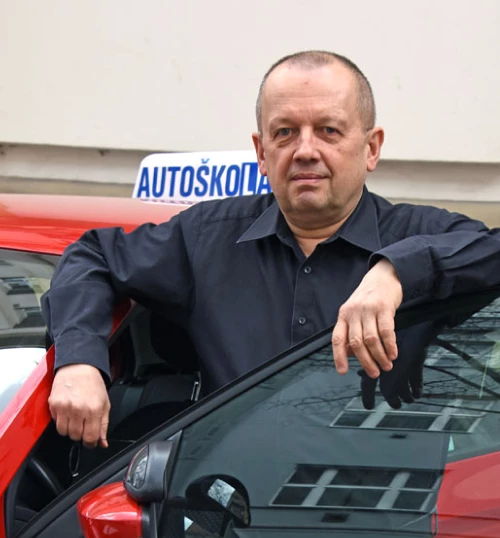 Bohemian Estates take care of the long-term lease and management of several of my properties. They ensure there are always tenants and I don't need to monitor the payment of rent.
Lawyer and driving school owner
How it works
Your journey to guaranteed and worry-free rental payments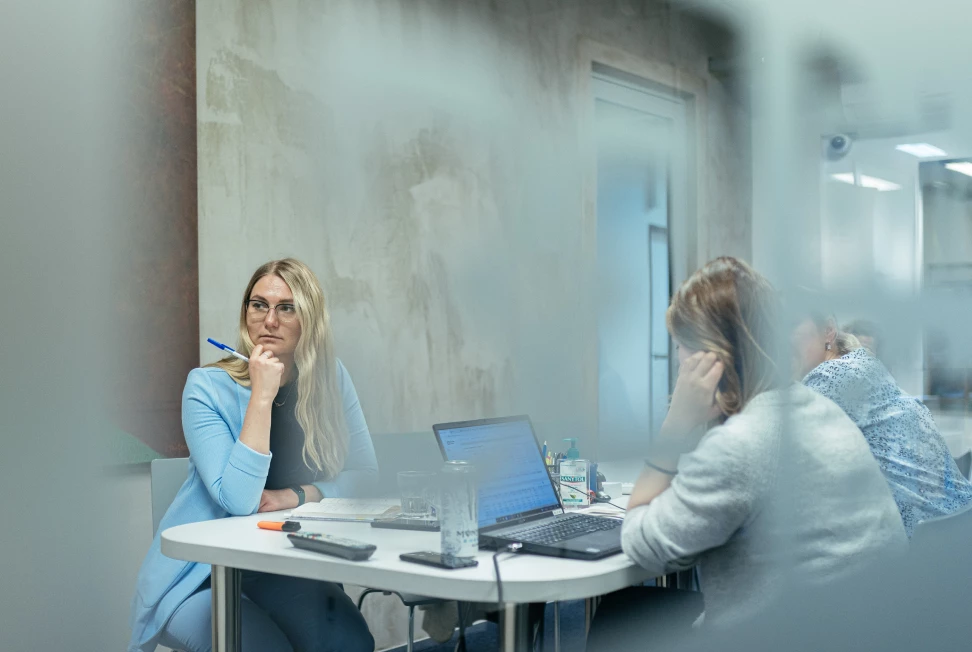 We calculate your rental price

You don't have to go anywhere yet; everything is done electronically.

We take over the property

We inspect and take over the property from you. By signing a contract, we become your tenant. Subsequently, we transfer energy and services to ourselves. From that moment on, all the worries and paperwork are left to us, you just get your regular rental payments.

We offer your property

We create a professional presentation of the property, we provide advertising, and conduct viewings with potential tenants.

We select the tenant

A reliable and solvent tenant without the exception - we check all potential tenants in the criminal record and in four registers of debtors.

We insure everything we can

We take out compulsory household and liability insurance with tenants so that your property is 100% protected against all potential risks.

We collect rental payments and take care of the apartment

Our system automatically monitors overdue payments, the current market rental prices, and the validity of contracts. This way you can be sure that you always get the most for your apartment – and without it being vacant.

We return the apartment to you in its original condition

Throughout our cooperation, we make sure that we return the apartment to you in the condition in which we took it. You can check the condition of the apartment, the yield and everything else at any time in the Client Zone on the website. In addition, we send you a detailed report on the condition of the property twice a year, including photos.
Do you have any questions?
Before contacting us, take a look at the FAQ
Will I receive rental payments even if the apartment is not occupied or the tenant does not pay?

Yes, if you use the Security service option, you will receive rental payments in full. We take on the financial risks so that you can rest easy and regularly collect your rental payments.

Will you rent my apartment through Airbnb, booking.com or similar websites?

No, we rent apartments only to proven long-term tenants, for a minimum of one year. We have a special department for the administration of apartments for short-term rentals. The owners of these apartments require a short-term lease and must agree to it. These are apartments with a specific location and facilities, such as historic city centers, recreational areas (mountains, etc.) or spas.

How long will you conclude a contract with me for?

We conclude a contract for one year, but if you want a longer period, it is not a problem. Your satisfaction is a priority for us.

What type of contract will you conclude with me?

We conclude a rental agreement with the property owner, which provides the owner with regular rental payments, a guarantee of the condition of the apartment and the fact that we will take complete care of the rental of the apartment. If you prefer another type of contract, such as a management contract or a transaction-management contract, we will be happy to accommodate you.

Can you help me with other matters related to my property?

Yes. We can help you

How much will I pay for your services?

Depending on whether the maximum yield or security from 11 - 15% of the market rental price is more important to you. We will be happy to calculate the rental price for you without obligation. If you are interested, make an appointment with us, we will be happy to explain everything to you in person.

How do you choose a tenant? Can I have control over the choice?

Of course - you always have the first and the last word. If you do not want a tenant in your apartment to keep pets or smoke, just say so. We will then take care of the tenant ourselves. In order to avoid the risk of dealing with problematic individuals, we thoroughly check all potential tenants in four registers of debtors and also in the criminal records. This is the only way we can be sure that they are solvent, reliable, and there will be no problems with them.

How fast can you occupy my apartment?

We usually rent the apartment within one month. Our BES information system and many years of experience provide us with enough information for optimal rental pricing at the highest possible price (or a quick sale if you want to sell the apartment). In any case, we will pay the rent to you regardless of whether and when we rent the apartment.

In what condition will you return my apartment?

In its original condition, taking into account normal wear and tear. We will take care of cleaning, painting, and everything that will be needed to make the apartment look like the same as when it was handed over. We take care of the apartment on an ongoing basis, and we will regularly inform you about its condition.

How do you guarantee the condition of the apartment?

In addition to the points described in the previous answers, we take on the following risks:

We take out compulsory household and liability insurance with each tenant.
If an insured event occurs, we will take care of everything, you do not have to do anything.
We discuss with the tenants the routine maintenance of the apartment and the necessary repairs.
After the end of our mutual cooperation, we return the apartment to its original condition (taking into account normal wear and tear).

How do you solve possible damages to the apartment?

Quickly, efficiently, and completely independently - whether it is an insured event or routine repairs. We take out an above-standard household and civil liability insurance contract with an insurance company. According to the contract, the tenant is obliged to keep the apartment in perfect condition. In addition, our insurance also covers damages caused by the tenant unintentionally.

Who pays for repairs?

Minor repairs and maintenance are paid by the tenant from the insurance, which we are obliged to take out. We will completely settle any insured event and perform the repairs. All this is explicitly stated in our contract.
In the event more substantial investment, repairs, or reconstruction of the apartment are needed, which are the responsibility of the owner, we will submit an offer to you in advance for approval. All you need to do is confirm it and we will ensure everything is done.
Maintenance and repairs are performed by our qualified technicians. We cooperate with proven external suppliers on specialized and/or more complex tasks. In all circumstances, we try to keep your costs as low as possible.

How do you check that everything is okay with my apartment?

Because prevention and the avoidance of problems is always cheaper, our employees personally check your apartment every time it is handed over to and taken over from the tenant, with whom we fill in an acceptance protocol (when occupying an apartment, we do so at least twice per year). You can always find photos and other information about your property on our website in the Client Zone.

What if I already have a tenant and want a rental payment guarantee from Bohemian Estates?

We will simply agree with the tenant on a change in the rental agreement, which we will transfer to us. We will handle all the paperwork and communication for you. Practically nothing will change for the tenant.

How do you handle advance payments for energy and services?

We will transfer the energy to our company, we will charge and pay for the services in the apartment building for you. If the apartment is part of an association of property owners, just send us a bill once a year and we will take care of it.
If you want to free your hands even more, we can also arrange outgoing advance payments for services. You can clearly see all payments in the Client Zone, as well as all other important information about your property.

What is the difference between a real estate agency and Bohemian Estates?

A real estate agency searches for tenants and there it ends. However, we guarantee you regular rental payments and guarantee the condition of the apartment.

In which cities are your services available?

You will find our administrative centers in Prague, Brno, and Ostrava, but we also have a network of local service partners throughout the Czech Republic in all regional cities and throughout Central Bohemia and South Moravia.

What properties do you rent?

We can rent any type of property: apartments, apartment blocks and family houses of all categories and layouts in all regional cities and throughout Central Bohemia and South Moravia.
We have specialized departments for the administration of apartment buildings, which oversee all the technical and economic management of the buildings.
If you have a commercial or other specific property, let us know, we will be happy to calculate the price for rent and administration without obligation.

Can you also help with real estate investment?

Yes, we will be happy to find you a good investment. We inspect the property from a technical and legal point of view in order to protect you from any risks associated with the purchase of real estate. Continue here for more information.
Inquire
Pass it on and get money in hand
A good word pays off:
5 000

CZK per rental recommendation
10% commission for property sale recommendation (minumum

10 000

CZK).
Save the time, money, and worries of your friends or acquaintances with renting and selling an apartment, and get rewarded.
BES – Bohemian Estates System – a unique information system for real estate management developed by Bohemian Estates
The client zone provides clear reports on the lease and the condition of the property
It analyzes the prices of rented properties and suggests the ideal ratio between maximum rent and occupancy
Monitors important dates such as lease expirations for timely advertising
Automatically reminds tenants via SMS and email
Generates electronic rental and client contracts
Provides a helpdesk for tenant requests
Organizes the work of technicians and other company employees
Searches real estate advertising and looks for the most interesting investment opportunities